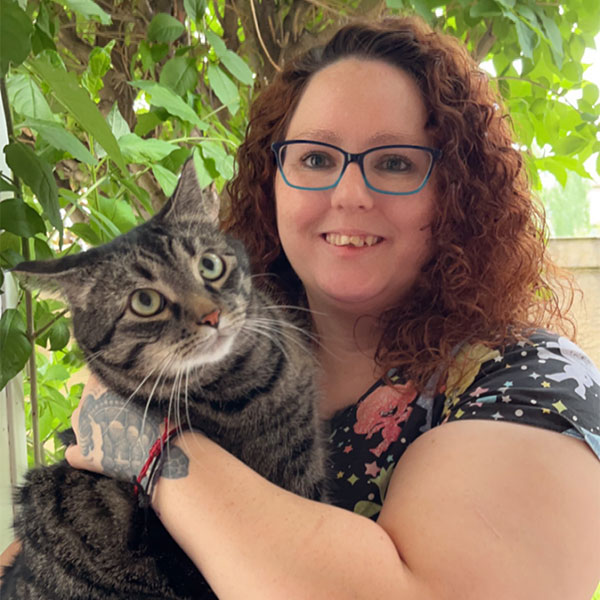 Cari, Vet Assistant & Reception
Cari's love for animals started at a young age, when she would bring home strays and care for her own beloved pets. Cari followed this passion and completed courses in Veterinary Office Assistance and Veterinary Technician Assistance.
Her favourite aspect of her job is witnessing the positive impact she can make on animals, from something as simple as a nail trim to the more challenging task of nursing them back to health when they're unwell. Working in a small clinic allows her to build personal connections with clients, being there for them when they need it the most.
Outside of work, Cari enjoys the company of her charismatic 5-year-old tabby cat, Gucci, who never misses an opportunity to say hello to everyone. She also enjoys reading, coloring, watching movies, and taking the cats for a walk on the weekends.