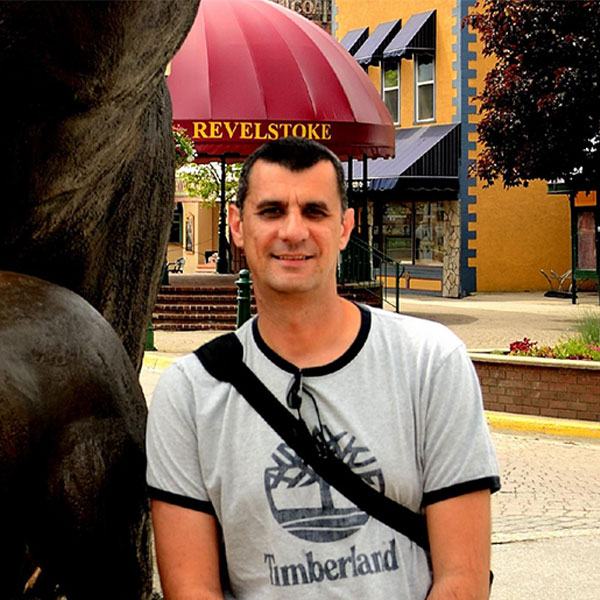 Dr. Evgeni Gadzhev, DVM
Dr.Evgeni Gadzhev has been following his uncle's footsteps in veterinary career. He obtained his veterinary degree from Thracian University in Bulgaria, Europe in 1999. He has more than 15 years of experience working as a full time vet. After his graduation, he moved to the countryside where he worked as a mixed practitioner for 2 years. Then, he moved back to his hometown and became a co-owner of a small animal clinic where he has worked until he moved to Canada in 2005.
Since obtaining his Canadian license, Dr.Gadzhev has worked as a full time veterinarian at Wood Buffalo Small Animal Hospital in Fort McMurray and Kent Veterinary Clinic in Agassiz, BC. He started working at Chaparral Veterinary Clinic in October, 2013 and later,he become its owner, until May 2022 when he sold the clinic.In his spare time Dr.Evgeni enjoys spending time with his family and friends, hiking and biking. His hobby is photography. He has a special interest in Small Animal Surgery and Dentistry.