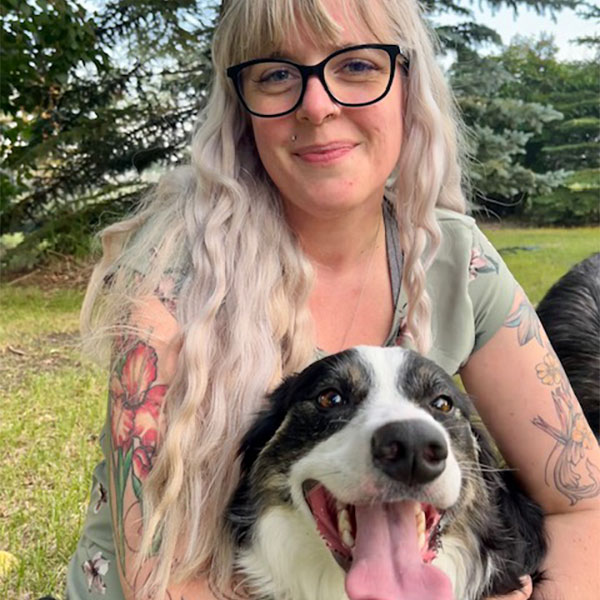 Jes, Practice Manager & Registered Veterinary Technologist
Jesica is a Practice Manager and RVT who loves making a difference in the lives of others. She knew she wanted a career in the veterinary industry when she was 6, after watching an RVT bond with a deer on National Geographic. A graduate of Olds College's RVT program in 2011, Jesica has garnered five years of invaluable experience working under a dermatologist.
Jesica's own furry companions—Rosie, Missy, Jackson, and Gibson—form her precious herd. With a penchant for singing, she thrives in the competitive world of barbershop quartets. Jesica's achievements include international recognition and the honour of securing fourth place in the world championships.