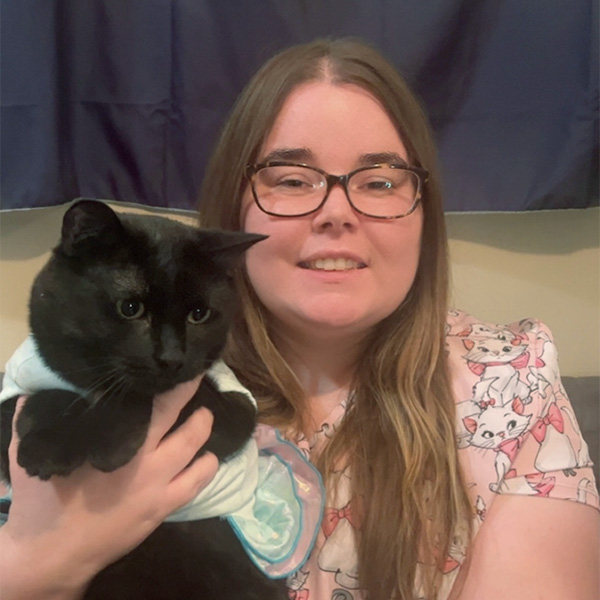 Jessica, Vet Assistant and Reception
Jessica gracefully juggles the roles of Receptionist and Veterinary Assistant at Chaparral Veterinary Clinic. Her lifelong affinity for animals led her to this fulfilling path. Armed with a Veterinary Office Assistant and Veterinary Technician Assistant background, Jessica thrives within the close-knit team that feels more like a family, and she takes pride in serving the clinic's amazing clientele.
Off-duty, Jessica's 5-year-old black domestic shorthair cat, Versace, keeps her entertained. She also enjoys reading, watching movies, and artistic pursuits like painting and colouring. Jessica embraces the Chaparral community and the picturesque trails found there, relishing the serenity of nature during the vibrant summer months.