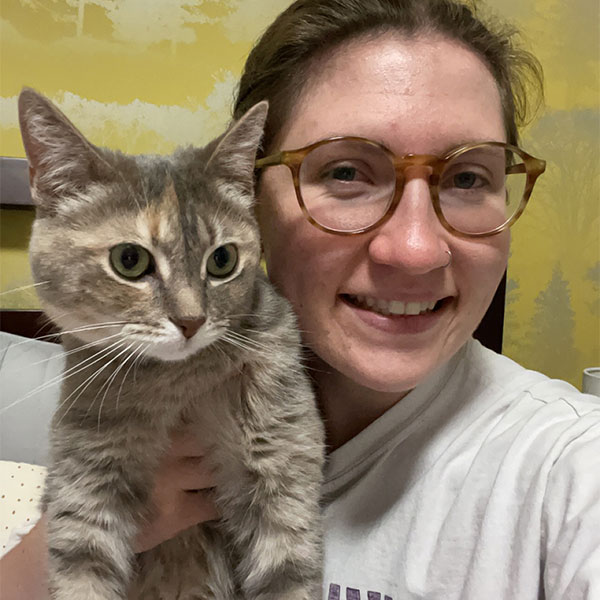 Tiffany, Registered Veterinary Technologist
Tiffany is an RVT who finds joy in fostering connections with clients and their beloved companions. Her love for veterinary care was ignited while working with horses at JKL Trail rides in a wilderness village. Graduating from Olds College's tech school in 2020, Tiffany brings a dedicated approach to her role, consistently delivering compassionate care to pets under her watch.
Within her dynamic veterinary team, Tiffany values camaraderie and mutual support, and she delights in the art of cleaning dogs' teeth during dentals. As she continues her professional path, she aims to enhance her expertise in animal nutrition.
Beyond her career, Tiffany shares her life with Frankie, a charismatic 2-year-old grey/orange Domestic Shorthair cat. Tiffany's free time is filled with camping adventures, attending concerts, and spending time with Frankie.